4 More Things You Need to Know About Marketing to the Millenial Generation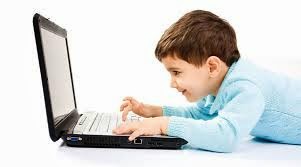 In our last blog we gave a general background with a few groundbreaking facts about the millennial generation. Now, we are taking it a step further and giving you some information that will help you specifically in marketing to this tech-savvy generation.
1.
Since millenials are digital natives, they view technology in a more positive light and are more open and eager to learn about changes in technology.
This generation wants to have the latest gadgets and be on the newest social networking site in order to stay hip. Growing up around technology and constant entertainment has allowed millenials to develop the ability to tune out advertisements. This has become a huge problem for marketers because traditional methods of advertising such as billboards, newspaper ads, and even commercials are not as effective as they once were.
2.
It takes a truly great product and an eye-catching advertisement to get the attention of the millennial generation, and once you have it, you better believe that they will be searching for the next best thing.
Millenials are used to having tons of information fed to them every day, and your ad must stand out in order to be effective. Technology is simply a part of life for millenials, and most have their cell phones by their side 24/7. Online shopping and mobile friendly web sites are essential for ensuring your business's success.
3.
An emphasis of entitlement and confidence defining this generation means that millenials like their voice to be heard
. They like to participate and become affiliated with the company that they are buying from. This explains the rapid growth of social media. Though they are extremely diverse, millenials are connected to each other more than ever because of social networking. They are engaged in marketing that is conversational, like that on social media sites. The sell, sell, sell approach does not yield results with this generation.
4.
The millennial generation actually helps marketers by using social media to update and interact with their favorite brands.
The key is finding the trend-setter in this group and having them market for you. Millenials will engage in a brand that they find meaningful and useful. A good product is key, but opening the communication barriers and allowing customer feedback is the gateway to company success when marketing to millenials.
At One Loyalty Network, we know that the millennial generation is a huge market for your business. Our goal is to help you build loyalty through marketing programs to ensure that you are effective in reaching this generation. We offer plans for email campaigns, QR codes, push notifications, SMS/MMS campaigns, and other loyalty programs.

Visit getoneloyaltynetwork.comfor more details.